Unlike expected supply chain disruptions like labour disputes and natural disasters, the pandemic taught us what supply chain disruption on a global scale looks like. COVID-19 has caused worldwide shutdowns and its effects pushed supply chains to the breaking point.
This has highlighted the importance of keeping spare parts on hand, especially in the manufacturing and automotive industries, where the management of spare parts is a big part of its supply chain.
However, a setback is always a setup for a comeback. The pandemic is surely a learning opportunity for business owners on how to deal with supply chain disruption, and on how to give better service by improving their supply chain management strategies.
The Effects of COVID-19 on the Global Supply Chain
The effects of COVID-19 on the manufacturing industry may not have been visible during the start of the pandemic, but the late arrival of spare parts makes it more apparent: the interruption of the supply chain of spare parts is on a global scale.
This is because COVID-19 added another layer of requirements to managing parts, such as PPE requirements, the control of people accessing the inventory, and the control of the supply chain to ensure critical parts are available when needed.
The impact of COVID-19 on raw materials is clear. For weeks at the start of the pandemic, companies experienced "supply shocks". These were disruptions to the availability of goods sourced from other countries. This included both finished goods for sale and raw materials used in factories in developed markets. Companies scrambled to sort out what production was feasible, and what demand could be met.
There were also demand shocks as people stocked up on consumer staples to prepare for the movement restrictions. There were even cases where people bought months' worth of goods in a single day.
The biggest impact of COVID-19 on raw materials is the shortage of stocks, caused by global supply chain disruption. Supply chain management and operations have been a huge part of addressing this problem, and companies have had to adjust their supply chain in order to meet store-level requirements.
The disruption of manufacturing caused by COVID-19 has severe operational, social and financial consequences. It is forcing manufacturers to rethink ways of managing their supply chain risk and contingency plans, workforce safety protocols, its manufacturing operations, and new ways of working opportunities, all at the same time.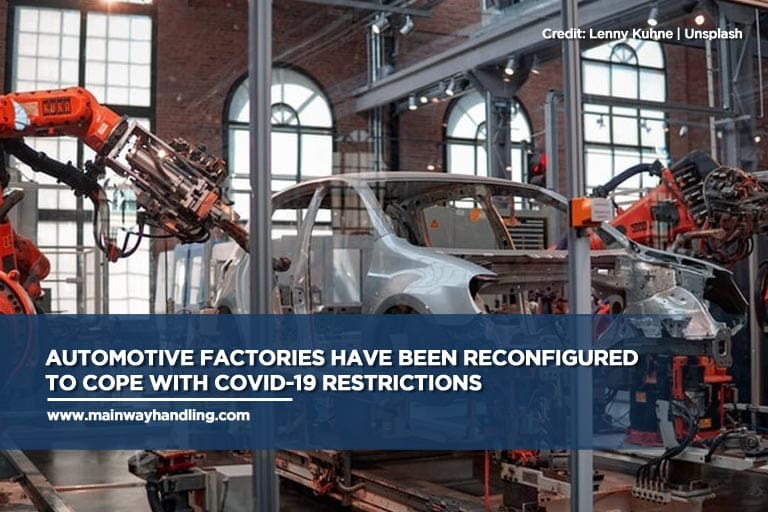 The COVID-19 pandemic has had a swift and severe impact on the globally integrated automotive industry. It disrupted Chinese parts exports, caused large-scale manufacturing interruptions across Europe, and brought about the closure of assembly plants in the United States.
All these places added pressure on the automotive industry, which was already seeing a downshift in global demand.
Why Keep Spare Parts?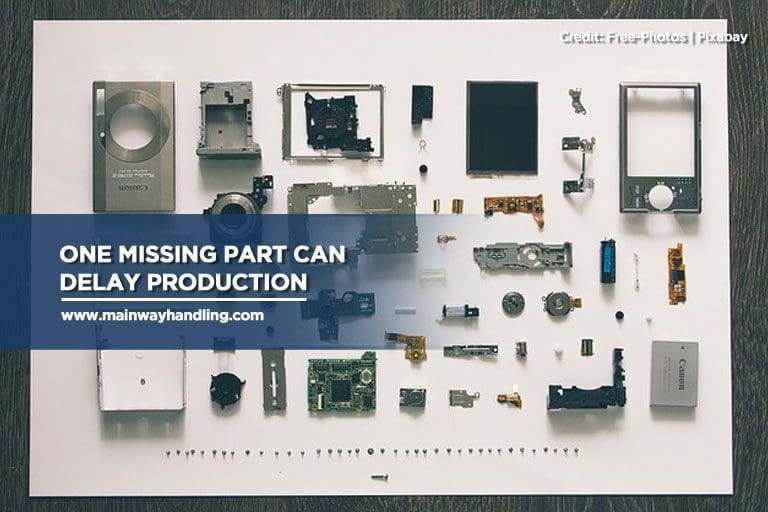 Now more than ever, the pandemic has forced us to realize that spare parts management (SPM) should not be taken lightly. Pandemic or not, supply chain stakeholders and key players need to be efficient in maintaining a sufficient stock and flow of spare parts in order to:
Lessen downtime and fulfill orders faster
Without spare parts, there is a risk of downtime, which may lower the quality of goods produced, and even create hazards for the staff. By keeping spare parts, and by putting in a proper spare parts management system, it'll lead to lower downtime and faster order fulfillment.
This also results in several benefits like reduced expenses as a result of obsolete spare parts and better transparency which leads to an effective spare parts management system.
Build resiliency by mitigating risks on a larger scale
Keeping spare parts helps build resilience and agility into spare parts management in the service supply chain, all the while being mindful of the costs your company is making. It also mitigates supply chain risk on a larger scale for your company as the parts within your supply chain are never disrupted.
Lessons Learned: SPM in the time of COVID-19
While there was (and still is) a disruption on the global supply chain, manufacturers and other key players in the industry still found a way to power through the challenges brought by the pandemic. Supply chain solutions provider Flash Global shares what they've learned over 2020:
"Just in time" is not good enough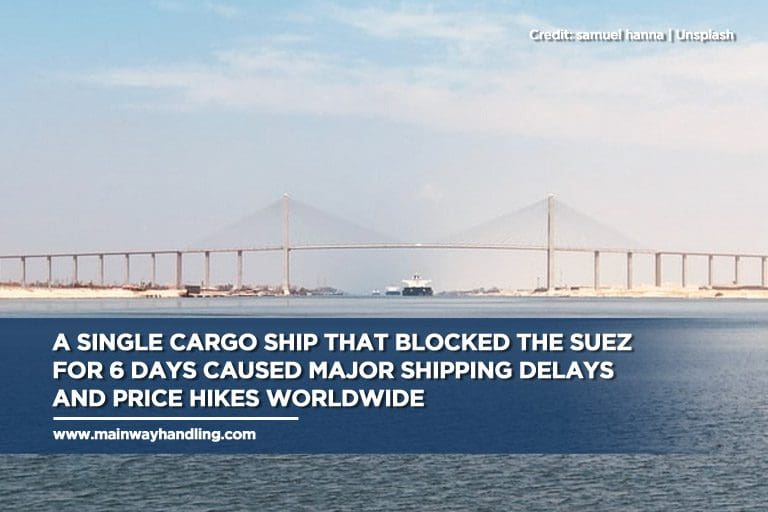 Before the pandemic, the approach of most businesses to supply chain crisis management was to deal with disruptions as they occurred. Resolving an issue often required sending an emergency shipment of spare parts on the other side of the world. However, this just-in-time approach will no longer work during, and possibly after, the pandemic.
The pandemic and the Suez Canal disruptions demonstrate that you can no longer just rely on your ability to ship and move products quickly anymore. That's why you need to explore alternative strategies.
Communication is the key to winning
During the pandemic, international supply chains slowed down — BUT NEVER completely stopped. The main challenge is dealing with the various uncertainties, like the place of shipment, the time frame for customs to clear import or export stocks, delivery date, which countries have changed policies impacting shipment, and what to tell the customers.
The most important lesson is to prioritize communication — not only with your suppliers but with your clients, as well. You need to build a strong, consultative dialogue with them that addresses their needs. Communicating with your clients will allow you to plan and collaborate on how to distribute parts from alternate locations to mitigate delays.
You also need to provide real-time updates to your clients about any issues that you will encounter. This way, you can alert them about any delays.
Have Seamless Data Integration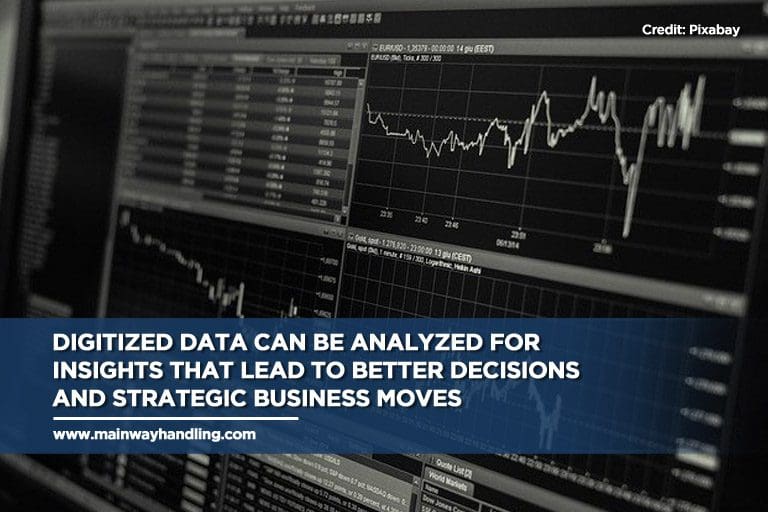 The 2018 Supply Chain Resilience Report found that 46% of supply chain professionals worldwide still rely on Microsoft Excel spreadsheets to monitor, measure, and manage supply chain disruptions. They also found that some companies still used spreadsheets to manage their entire supply chain.
Spreadsheets are an antiquated tool and are unreliable when it comes to SPM. They take time and the risk of error is high. The pandemic prompted longer lead times, fewer available workers, and an urgent need for real-time visibility around the clock. Any manual processes like spreadsheets delay access to important data.
Don't rely on lean inventory models
The pandemic exposed how some manufacturing companies were unprepared because of their reliance on lean inventory, which provides great efficiency and cost-effectiveness in normal circumstances. However, recent disruptions show that lean inventory models have the risks of not holding enough spare parts, the consequence of which is delays.
To avoid this in the future, put spare parts closer to your customers by expanding your delivery reach. A one-depot to 50 customers ratio, for example, is not enough in a pandemic. Movement restrictions and quarantine orders impede long-distance deliveries and limit your labour pool. It only makes sense that you have spare inventory in other locations closer to your customers.
Make plans NOW
Many, if not most, of the business continuity plans do not include having to adjust during a pandemic. Take this as an opportunity do so for your future business continuity plan. Include monitoring and management of your global depot network and integrate your base data with a system you are familiar with.
Manage Your Spare Parts Inventory NOW!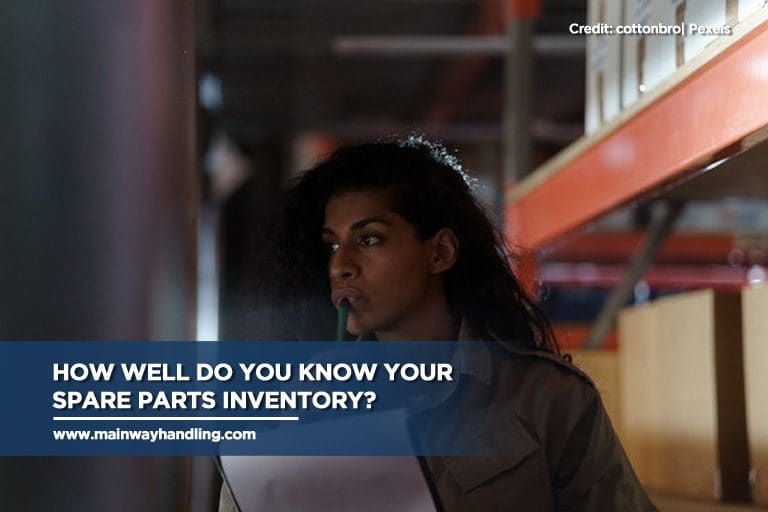 Global consultancy giant Deloitte provides the following best practices for efficient spare parts inventory management.
Perform a risk analysis
Identify the weaknesses in your supply chain by anticipating possible risks and their business impact. You also need to refine the design of your supply chain.
Note that identification is not the end of risk analysis. You need to regularly monitor your supply chain in order to update and add information as you go through your business operation.
Maintain risk mitigation
Prepare mitigation measures to deploy in the event of an incident to minimize the impact of the disturbance on your business, and ensure the continuation of supply chain operations. A viable example is the regular and rigorous repair and maintenance procedures on manufacturing or production equipment. The malfunction of a single piece of equipment has the potential to compromise an entire operation, and can completely shut down one that's already lean to begin with.
Have a proactive operation strategy
A proactive approach is always better when coupled with a reactive one. Operation strategy involves the will of operating from a reactive or predictive approach. To perform spare parts management successfully, there is a need to adopt a predictive strategy.
While acting after a problem can never be abandoned, the core of successful maintenance management lies within the ability to avert future problems before they even happen. Here's how you can practice and implement measures to ensure proactivity:
Collect and analyze data relevant to improving your business strategy
Cover the entire operational scope for the whole spare part management process
Look out for failure patterns
Use predictive management to aid in better usage of resources
Standardize the work order process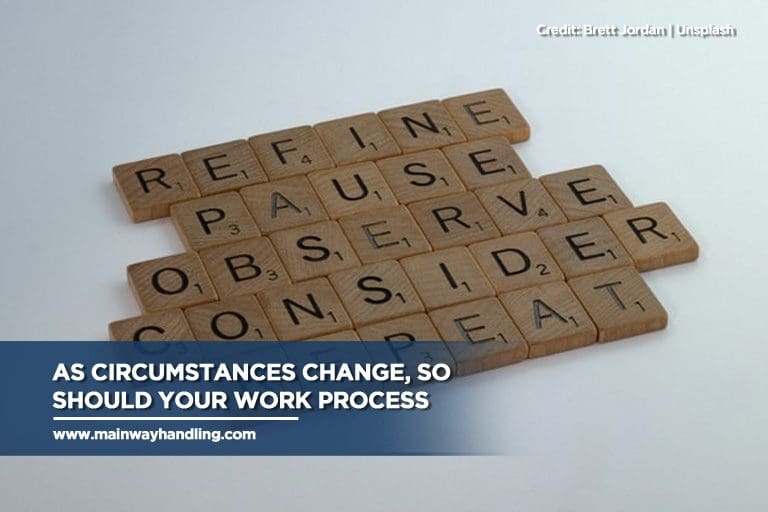 The use of a straightforward work order process can be helpful in effective inventory management. Once you consider this, standardizing the work order process will be easy to follow.
Standardizing the work order process needs guidelines, so your inventory control system must maintain accuracy. You can begin by standardizing your work order process according to:
Complexity of the approach for getting the parts without a work order
Ability of the company to find employees that are not following the workflow
Flexibility of your work process that allows for high priority work orders to be created in advance
Ability to handle advance work orders to reduce the wait time for spare parts
Focus inventory control on effective parts
Spare part inventory management doesn't need to include ALL spare parts. In reality, it is unlikely to see stock of various parts in large quantities. The key to inventory control is to properly store and organize spare parts in a secure space. To achieve better control over your inventory:
Develop clear criteria to aid, categorize, and define spares
Periodically review all spare parts based on the time change, replacements, or substitutes
Conduct a regular review of spare parts to see if you are holding excess stock for particular parts as it can help reduce your overall inventory costs
We Automate the Old WITH the New
Warehouse integration is just one of the many things you can do to enhance your operations. Mainway Handling Systems has all the tools you need for an efficient sortation system and distribution centre in your warehouse.
Visit our website or shoot us an email at sales@mainwayhandling.com and find out how we can work together to make your warehouse operations adaptable to the new normal!