Businesses in the retail industry carry out complicated operations to move goods from one place to another. With the rate at how they sell their goods online, storage spaces are nothing short of important. They keep the products away from any kind of damage before sending these out to customers.
Distribution is just one part of the entire logistics workflow. Here's what you need to do when considering opening a distribution centre in Canada.
Warehouse Vs. Distribution Centre Vs. Fulfillment Centre
In the world of eCommerce, delivering orders to customers in a timely manner keeps your business alive. As an eCommerce business owner, you'll eventually resort to warehouses to store the items for a period of time. You have two options for this—either go for a fulfillment centre or a distribution centre.
Though used interchangeably, you'll have to be clear whether you want to run a fulfillment centre or a distribution centre.
A fulfillment centre is a third-party logistics provider that processes the orders of customers for eCommerce businesses. These take the online orders and have them packed and delivered on time, which means one less worry for the business owners.
Distribution centres, on the other hand, are used for receiving, temporarily storing, and distributing goods. With distribution centres, you are assured that the products are safe and ready for delivery. Distribution centres use modern technology to manage the high volume of items stored inside them.
Distribution centres have a few advantages over fulfillment centres, including:
When a distribution centre is located in major cities, receiving and delivering orders takes a short while. If you order an item online, it is sent to the nearest distribution centre within your area to make sure you'll receive it right away.
Sending items to distribution centres cuts the amount of time items spend in storage. It also saves costs in transporting items from one city to another when you can send items right away to its designated areas.
Making reliable and high-quality services
Distribution centres link the suppliers and customers. They avoid errors in delivery and make sure the items are delivered within the estimated timeline.
If you're opening a distribution centre, this article is for you.
Setting up a distribution centre is an excellent logistics strategy when you want to expand the operations of your business. However, it's not as easy as buying a lot and building the structure itself. You need to have a thorough plan, make considerations and adjustments, and fill out a whole bunch of paperwork before you can start looking for businesses to utilize your services.
Establish your FLOW
The "flow" in logistics refers to the journey products go through, from getting into the distribution centres to arriving on the customers' laps. It is important to establish the flow of your distribution centre to spot any inefficient process in handling products and improve it along the way. A few things to consider when establishing your flow are:
Moving of materials in storage or the production area
Slotting strategies and processing of inventories
Make your products accessible
Product accessibility is one crucial factor in setting up distribution centres. Take into account the amount of time the products will be stored and how they will be handled. You shouldn't forget how to access and transport the products too. The accessibility of products creates an impact on the equipment and technology you're going to use.
Create a good footprint
The footprint of your distribution centre is the network that is used to store items and process orders. It cuts costs on the operation side while meeting the customer's needs without missing a beat. In creating a footprint, consider the size of the space in square meters and the amount of space for office, inventory, and processes.
Know the product specifications
You should know every single detail of whatever product you intend to house in your distribution centre. Size, length, width, volume, and fragility are some of the details you need to take note of. Other areas of product specifications include:
Way of storing the products
Different products needing different storage specifications and equipment
Product specifications limiting inventory options
Product's center of gravity and how it can affect the technologies you will use
Determine the number and volume of products to be handled
Know how many products you need to handle on a daily basis. This will help you create solutions tailored to the kind of product moving to the distribution centre. Have a foresight of the number of products coming into the centre in 5 or 10 years time. You can make solutions as early as now to make handling of products easier in the future.
Crossing Borders: Opening Your New Fulfillment Warehouse in Canada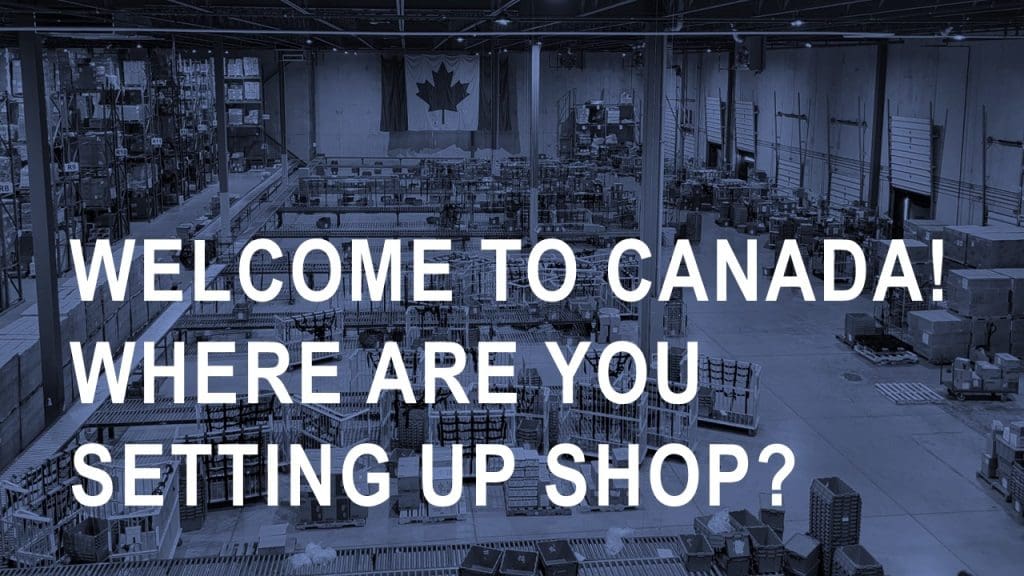 Canada is a great place for opening distribution centres mainly because of its location. It is close to the US and it has 36.5 million people that would make the country a viable choice for customer reach. In 2010, Ontario, Alberta, Quebec, and British Columbia became the main areas for distribution facilities. The investment for distribution facilities went from $647 million to $1.39 billion from 2005 to 2010 as well, Canada is an outstanding choice for logistics businesses.
If it's your first time as a foreign business to open a fulfillment warehouse or distribution centre in Canada, keep the following in mind:
Labelling rules
Canada has two languages—English and French. Canadian customs will block your products from entering the country's market if your labels are wrong. Work with a supply-chain agency that specializes in internal logistics to get resources in translating product labels correctly.
Import taxes
When you want to import in Canada, you have to follow its tax system. You have two options for that:
Being a Non-Resident Importer (NRI)
This is a requirement for people and entities living outside Canada that wish to import products into the country. You only need to use your name and business number. In importing products to Canada, you need a Canadian Business Number, Import-Export Program Account Number, and Goods and Service Tax (GST) or Harmonized Sales Tax (HST) Account Number.
Setting up your Canadian office
Having your Canadian office is the way to go if the business has expanded greatly. You have more control over customer service, operations, local fulfillment, and other aspects of the business. Hiring Canadian employees who know the tax system, labour laws and regulations, and the business market itself is a huge advantage for you too.
Plan thoroughly before dipping into the Canadian office goal. Think of the overhead cost and if your business is stable enough to handle such costs.
Canadian customs
You need to understand Canadian customs if you want to expand distributing your products to Canada. A rate of 5% of GST tax is subjected to most imported goods. This tax is a standard for all products and works differently in customs. However, the customs need to know the 10-digit Harmonized Tariff Code (HTC) for the product. You also need to follow Canada's laws and regulations and the tax requirements of the customs.
Setting up an Ecommerce Business in Canada?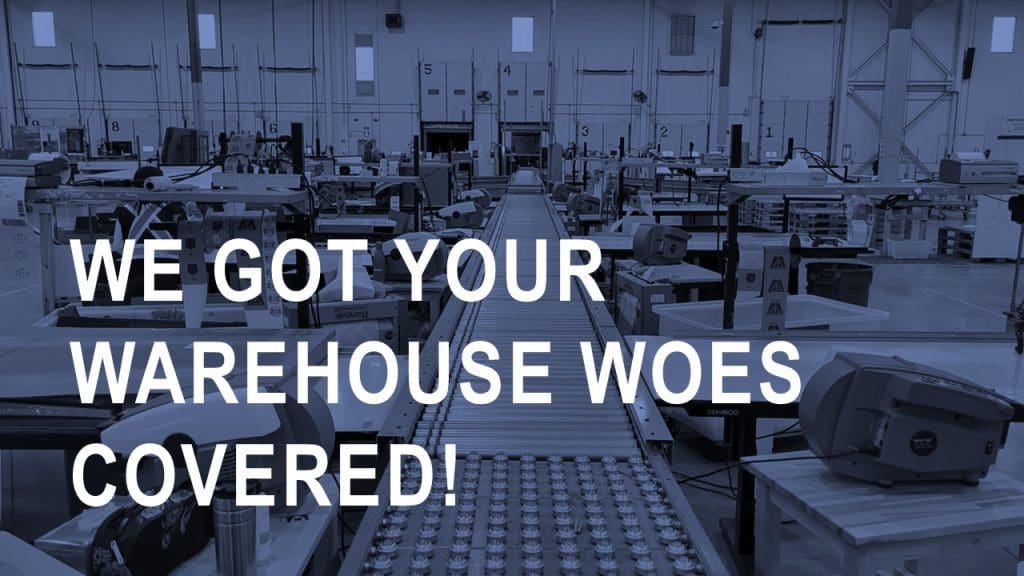 With extensive experience in warehouse automation, Mainway Handling Systems can help you in setting up your distribution centre. Whether it's material handling, conveyor design, or systems integration, we have all the equipment, technology, and turn-key solutions to solve your distribution centre's primary woes.
Email us sales@mainwayhandling.com and let's talk about transforming your business!