The COVID-19 pandemic has had lasting effects on the global supply chain and logistics industries. Now, the focus is on returning to normal operations and, eventually, gradual economic recovery. With the vaccine roll-out well under way, transportation and warehousing businesses are expected to play a significant role in this effort.
Aside from being a crucial element in the distribution of this pandemic's much-needed medical solutions, here are other significant trends expected to shape the supply chain industry in 2021:
This Year's Industry-Defining Trends
COVID-19 and vaccine distribution are at the heart of the supply chain industry this year. Companies strategizing for this year can expect vaccine logistics to be a priority, as well as the ripple effects of the pandemic on a stay-at-home economy and non-COVID medical treatment.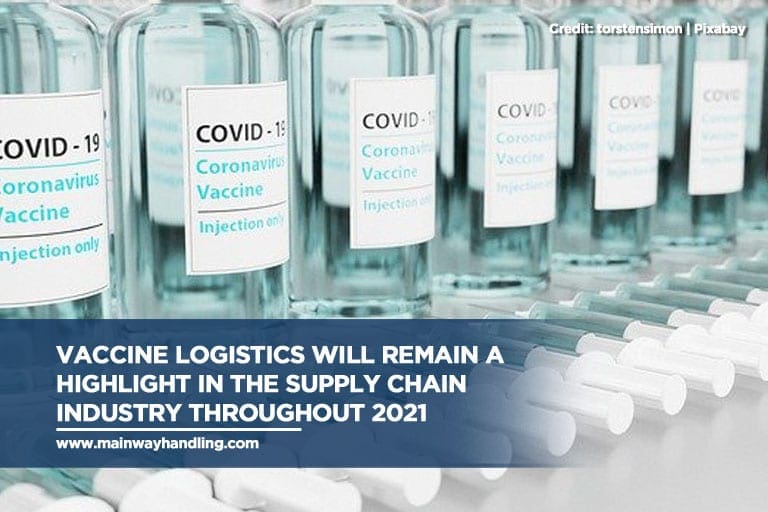 This year, the supply chain faces a formidable challenge in vaccine distribution. Urgency, distribution model variations, cold-chain requirements, and the sheer scale of the distribution effort are complexities that the vaccine supply chain has to address.
The cold chain is a challenge often highlighted by the food logistics industry. Trucks transporting the vaccines must keep them consistently at -94°F. Monitoring vaccine temperature, light exposure, and location are essential to avoid spoilage that leads to a significant number of vaccines wasted.
As expected from the global vaccine effort, there will also be a surge in demand for supplies such as saline, needles, and syringes. Mass distribution of these supplies must be timed with the vaccine roll-out, so that there won't be delays in the administration of vaccine shots.
Aside from predictable challenges such as spoilage, delivery timetables, quality control, or cyberattacks, there are others yet to be discovered as the roll-out progresses, and as the world's COVID-19 response continues to evolve through the year.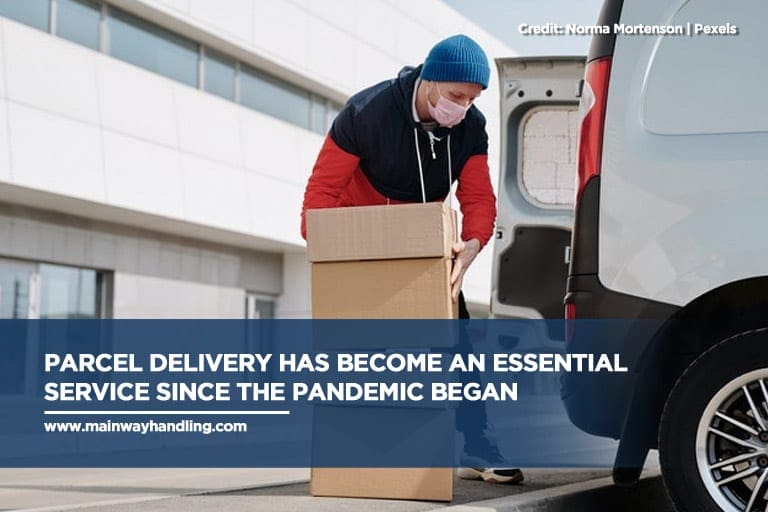 The massive surge in online shopping that began in 2020 has pushed global delivery networks to their limits, making it one of the key trends in the logistics industry to this day.
Companies continue to innovate on warehousing and delivery solutions that efficiently respond to consumers' elevated expectations: retail stores turn into fulfilment centres; passenger vehicles are used as delivery vehicles; and delivery vehicles can now double as pick-up points. Distribution centres and transportation hubs facilitate real-time tracking and logistics optimization by moving closer to key retail partners.
The demand for domestic and international carriers will remain high with the sustained peaks in e-commerce activity. Additionally, a seller's market for those controlling transportation capacity is expected to emerge following this demand.
Transportation capacity will normalize as the vaccine becomes widely available this year, but securing this must remain a priority throughout 2021. Businesses must also be keen on strengthening relationships with carriers and managing price volatility.
Bull-whip effect on non-COVID healthcare
Pandemic-related items such as masks, rubbing alcohol, and flu medication saw an increase in demand back in 2020. However, with ongoing vaccinations, more people are returning to elective healthcare. With this, pharmaceutical companies and healthcare providers across North America can expect a surge in inventory for these items.
This possible "bullwhip" effect on non-COVID healthcare will require close monitoring, inventory planning, and efficient warehousing processes. Logistics providers must look out for additional strains on last-mile capacity.
Trends Accelerated by the Pandemic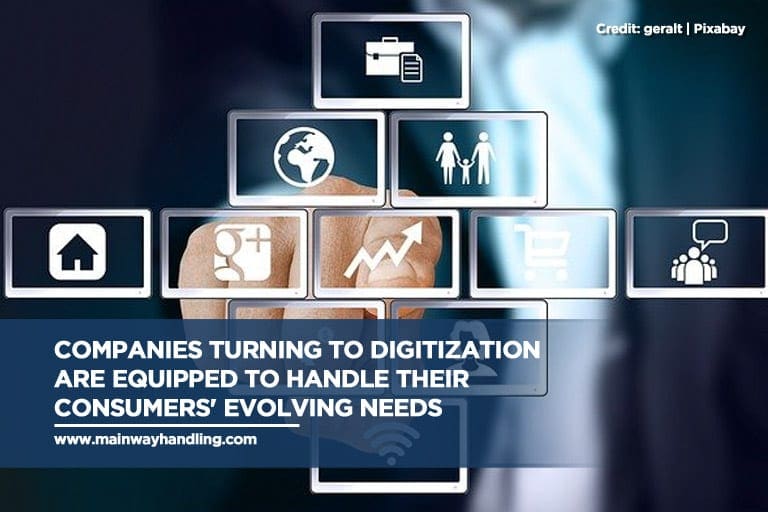 Due to the pandemic, supply chain companies have enlisted the help of third-party experts and used digital capabilities to catch up with the demand brought about by the e-commerce boom.
Analytics, automation, and intelligent forecasting
Last year, historical trends were of little to no use in forecasting and managing inventory because of erratic consumer behaviour. 2021 brings a more stable environment for businesses and consumers alike, as artificial intelligence and machine learning continue to perform well in predictive and prescriptive analytics, and accurate forecasting. With big data and automation, businesses may gain a competitive advantage in visibility, executional efficiency, quality, and profitability.
Proactive digitization and outsourcing
Greater automation existed even before the pandemic, but the demand fluctuations brought by the COVID-19 crisis reinforced the need among companies to invest in digitization. Integrating digital technologies into a system and its processes allows for increases in productivity that can withstand growing demand volume, despite strict physical distancing protocols in place.
A fully integrated digital approach will be instrumental in realizing large-scale vaccine distribution efforts. With information-sharing and global data harmonization and standardization, end-to-end supply chain providers can improve visibility, while lessening the chances for redundancies and delays in service delivery.
Besides automation, companies have also ramped up outsourcing activities to third-party specialists that offer integrated, end-to-end solutions. This has helped them reduce risk, increase flexibility, focus on their core business, and respond more quickly to drastic market changes.
IoT usage and cybersecurity
Supply chains have increasingly become dependent on the Internet of Things (IoT), as it enhances visibility and facilitates real-time tracking for both raw materials and final products. Sensors that provide large amounts of data are now cheaper, yet more reliable than ever. Because of them, networks are more responsive and competitive. As such, IoT usage will also be key in vaccine distribution efforts across the globe.
With great dependency on the IoT comes greater vulnerabilities in systems and tools. Supply chains must be keen on improving their cybersecurity measures to protect their networks, programs, devices, and people against social engineering, ransomware, and other data-related risks.
Trends that Highlight Crucial Industry Concerns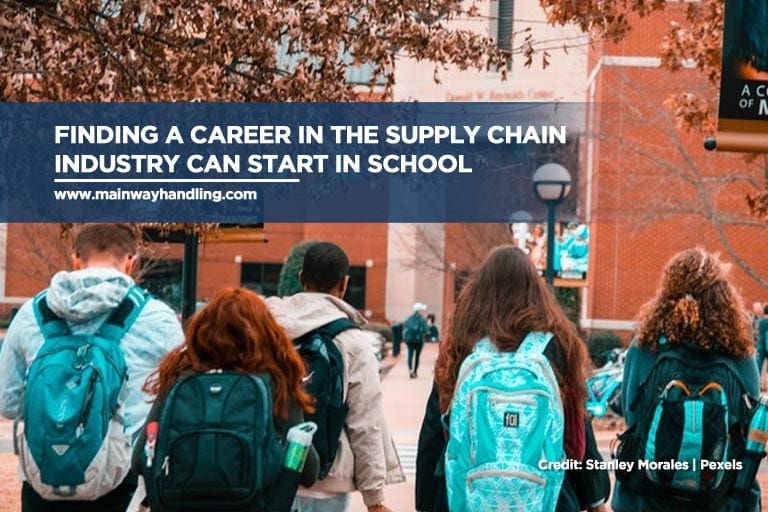 Amidst the many changes, there were some industry trends that were put on hold. As 2021 progresses, the supply chain industry needs to attend to a few concerns that may have an adverse impact if left unaddressed.
Risk prevention via supply chain resilience
Over the past year, companies have struggled with new demand patterns, supply constraints, and logistical challenges. These obstacles provide an opportunity for businesses to rethink their strategies in building a more resilient, flexible and agile supply chain that is ready to withstand future disruption and global crises. Despite disruption and instability in operations, companies can use takeaways from recent mistakes to kick-start transformation and build resilience.
Despite the significant unemployment rise in most industries, logistics providers saw an increase in demand for workers during the pandemic. As the economy recovers in 2021, supply chain and logistics companies must ramp up efforts in hiring and retaining skilled workers. Early introduction to the supply chain career path, creative HR solutions, and a positive working environment are key to achieving a talented supply chain workforce in the future.
In 2020, business continuity overshadowed sustainability as a top priority among businesses. Following slow economic recovery, industries will once again turn their attention to saving the planet while ensuring profitability.
Consumers' ethical and ecological expectations continue to influence how supply chains source, produce, and serve their products. This, in turn, may cause price increases, quality issues, and product availability problems that are a challenge to all, including consumers themselves.
Trends That Will Shape Post-Pandemic Supply Chains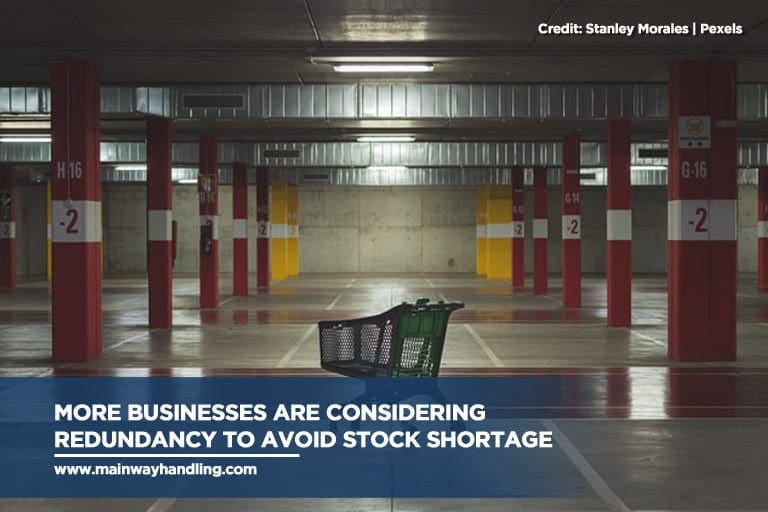 Moving forward, a few trends that emerged during the onset of the pandemic might be here to stay for good.
3D printing, a viable alternative
The shortages and surges in demand for medical equipment early last year showed us how 3D printing can be used temporarily to ease the strain on supply chains. 3D printing provides a more sustainable method of producing parts that perform better and come cheaper, all while being manufactured closer to the product's intended consumers.
Inventory disruptions in 2020 have compelled companies to consider near-shoring to expedite delivery service. Supply chain providers are now seeking higher efficiencies through technology, leaner inventory, and network design, offsetting increased costs in warehousing and labour.
Redundancy as a response to supply shortages
Before the pandemic, redundancy meant extra "unnecessary" investments on excess inventory, increased number of workers, and multiple suppliers from different parts of the world. Because of out-of-stock events and disruptions due to the pandemic, supply chain managers are now considering redundancy as a crucial risk-reduction measure in the future.
Mainway Handling Systems specializes in Materials Handling, Autonomous Robotics, Automated Solutions & Conveyor Systems. We help you integrate a modular, adaptable, and efficient sortation system or distribution center in your warehouse. Shoot us an email at sales@mainwayhandling.com, or call (905) 335 0133 now!