There is a need to catch up with the supply chain revolution—what happened in 2020 is proof that SMEs can leverage supply chain management (SCM) systems to their advantage. With over a million SMEs in Canada, it is safe to say that they are driving the Canadian economy. without a proper SCM strategy, action plan and processes, they could lose business, and will bring the economy down.
SMEs Drive the Canadian Economy
SMEs, or small- and medium-sized enterprises, are defined by how many paid employees they have. The criteria for determining an SME varies between countries and sometimes between industries. In Canada, a small business has 1 to 99 paid employees, while a medium business has 100 to 499 paid employees.
SMEs are beneficial to the Canadian economy because they: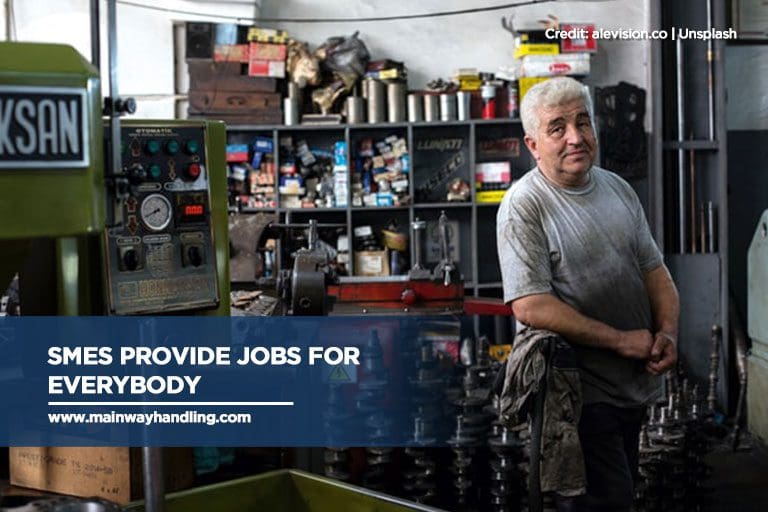 You may think that large companies create the majority of jobs in Canada, but that is just not the case. SMEs give 9 out of 10 Canadians in the private sector their jobs. Small businesses alone provide for 70% of all jobs in Canada. The jobs that they provide give individuals' buying power, which in turn allows them to support other SMEs and keep Canada's economy running.
According to The World Bank, Canada is the 3rd easiest country in which to start a business, which is probably why there are over 800,000 small businesses run by Canadians. All these businesses increase the country's innovation because these entrepreneurs come up with new products, services, and ways of working. This level of innovation pushes all businesses to be more creative and innovative.
Improve local communities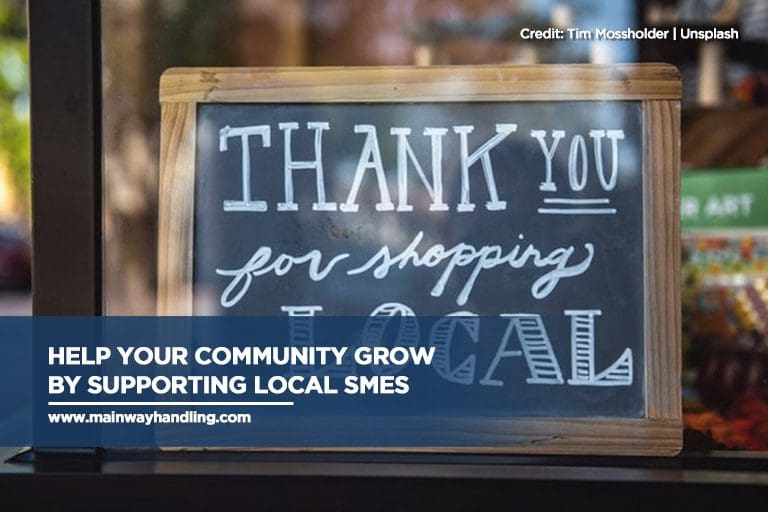 The money that SMEs make does not only have an impact on the country's economy as a whole, but it also helps their local communities because SMEs pay municipal taxes which provide a lot of money that is then used to support their own local community.
SMEs have room to grow. Just because these companies are small now does not mean it will stay small. They will always have the opportunity to grow and expand their business. This growth can also help the country develop its own large company.
Integrating supply chain management (SCM) technologies such as robotic material handling can make them even more beneficial to the economy. For this, you can turn to Mainway Handling Systems. We can optimize your supply chain with fully automated handling systems. Get in touch with us to take advantage of our offers.
How Your Business Can Benefit from Supply Chain Management
SMEs can easily be driven out of business if they cannot offer products at a competitive price. In order to do so, SMEs need SCM to manage the flow of goods and services. With supply chain management efforts, SMEs can reap a number of benefits such as:
Your product costs are determined by factors that include warehousing activities and transportation. If you don't have effective supply chain management, you cannot keep product costs low. However, when you adopt SCM strategies or practices, you minimize expenditures that don't add value to the product, resulting in reduced operating costs. As the cost of operation goes down, the business profit goes up.
It's easy to understand that the lesser the costs, the greater the profits of the business. Because SCM eliminates waste during production, warehousing and logistics, material handling is now easier and faster for your business. That way, you create more products and your turnover rate increases. When that happens, not only do you maximize profit by reducing costs, you also do so by increasing production capacity.
Better consumer experience
Customers like it when they can buy good quality products at reasonable prices, and even so when these products are delivered promptly. Businesses nurture customer loyalty when customers gain confidence in the ability of the business to deliver these products on time. SMEs are able to grow their operations because customers keep coming back, and these customers recommend them to others.
With supply chain management, your business can streamline its supply chain so you are able to deliver products fast. SMEs use SCM tools to reduce processes that consume resources and time without the added costs.
With supply chain management, you will have the magic trio: good quality, competitive price, and fast delivery. That results in gains in competitiveness in the industry.
Integration of operations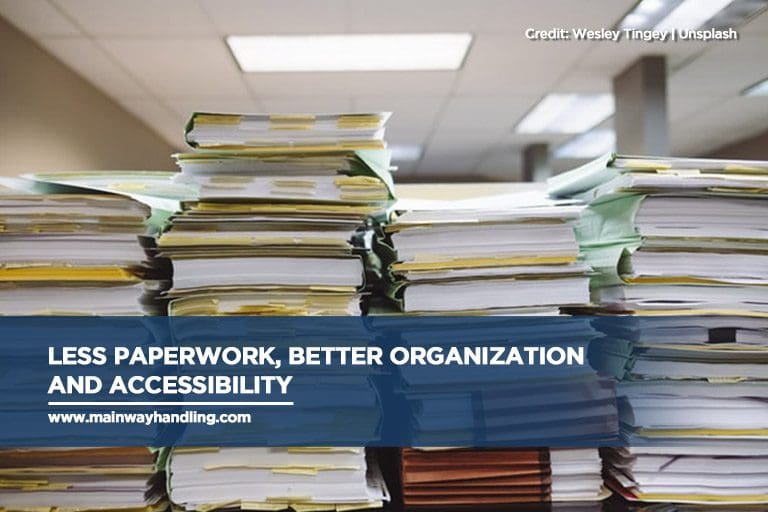 Supply chain management also provides integration of operations, which allows for improvement in business operations. With technologies like barcodes or RFID, material handling is so much easier because the exchange between people involved in the operation is faster and more precise.
The use of SCM tools also promotes better and more transparent communication between different employees and even with other employees of other companies that are integrated into the business operation.
The speed of the business processes is very important to improve billing and enabling the acquisition of more customers. Knowing how and when to apply SCM tools and methods reduce the period in which the inventory remains stopped.
What this means is that your process is faster, and your inventory and transportation costs are lower. Additionally, any expenses you incur associated with distribution are also lower.
Companies that have greater control over not only their direct suppliers but also their suppliers' suppliers benefit from improved quality control. With supply chain management, you can implement standard minimum quality to enable direct suppliers to identify and partner with secondary suppliers that meet those requirements.
You can even go beyond providing operational guidelines by using SCM systems to conduct periodic audits and put up monitoring for key performance indicators including on-time delivery, final product quality, and scrap rates. With all these, you have improved quality control over your production.
Information flow is very important in every business. According to Oracle, 76% of companies lack an automated flow of information across the supply chain, and half of the companies say fragmented information results in lost sales opportunities.
While this may not look like a problem for SMEs, it is still a possible problem in the operation of the business. Having an integrated SCM solves that problem because it removes bottlenecks and allows for the seamless sharing of information, providing a big-picture view of the supply chain from one end to another.
Material handling is a challenge in the business, mostly because it can affect the delivery of products. If products are not delivered on time, customers will not be satisfied, and customer retention can be low.
That's why shipping optimization is a priority for supply chain leaders. Identifying the most efficient shipping methods for small parcels, large bulk orders and other shipping scenarios helps companies get orders to customers faster while minimizing costs. Not only do those cost savings boost the company's bottom line, but savings can be passed on to consumers as well to improve customer satisfaction
Applying SCM to Your SME One Step at a Time
To apply supply chain management in your business, it is important to follow these steps:
Identify partners
It is important that you identify who are the partners involved in your supply chain in order to analyze the work situation of each one of them. From that information, you can then decide if they are the most recommended to integrate the process and if they satisfy the needs of your business.
Identifying partners also makes it possible to identify which part of the production needs an increase in the network to obtain closer ties between the partners.
Integrate your teams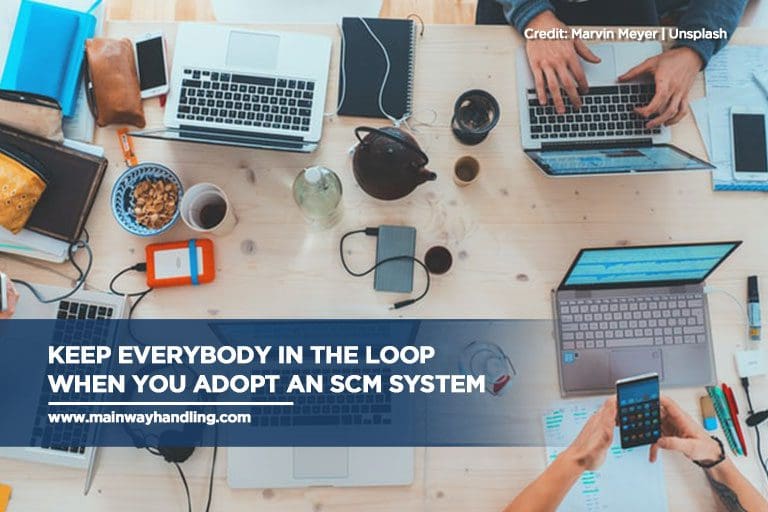 All the company teams that are part of the different sectors and departments must be integrated into the SCM system. This is the case with sales, finance, production, marketing, operations planning. This is necessary in order to make the exchange of information easier and more efficient.
For the integration of the teams to be efficient and effective, you must have an IT system that is capable of adding speed to the process, which results in fewer human errors and a reduction of a number of unforeseen situations.
Define your objectives
You need to define your objective. The main objective of SCM is to ensure an integrated vision, with the sharing of information and updates of the entire supply chain, with joint cooperation to improve operations and results.
Optimize the flow of information
In addition to mapping the companies involved, it is critical that you identify all the people who are part of the context and what roles they play in the supply chain. Then, the internal flow of information will be possible.
Test early and often
There will be bumps in the road for any SCM, so test it before it goes live, and keep testing throughout the implementation phase. Make sure that all the key partners are involved in the process and open a line of communication for employees to share any issues that they might encounter along the way.
Don't forget to check in with them as well. You can set up a meeting for people to discuss how things are progressing. This is an opportunity for you to see if the SCM is what your business really needs or see if there are minor issues that need to be resolved.
Monitor your system's progress
Applying SCM to the business needs to be continually monitored to see if it has an impact in your supply chain. Lay out a monitoring plan and keep the lines of communication open for feedback from your employees.
Leveling Up? Consider Material Handling Upgrades for Your SME
For SMEs, an investment in materials handling equipment is an investment in the future of the business because it helps in the reduction of costs, and at the same time increases your operational efficiency.
Thinking of implementing material handling systems for your business, but not sure how it really works? Mainway Handling Systems can walk you through the process from start to finish. Email us at sales@mainwayhandling.com and tell us how we can help you improve your business operations!