If your business involves moving goods from point A to point B, you should explore transportation options that can help address any forthcoming growing demands. Third party logistics providers (3PLs) offer a wide range of services that help you with your business' logistics challenges, identifying and filling the gap in your supply chain management processes.
What Are Third Party Logistics Providers (3PLs)?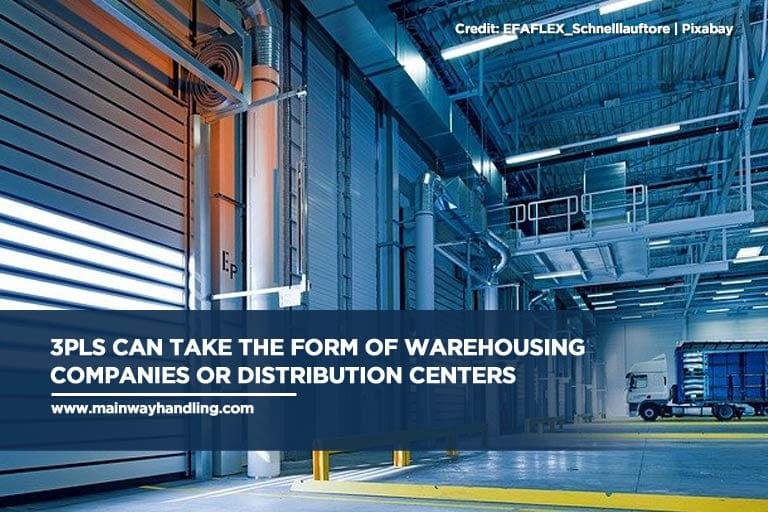 3PLs specialize in storing, processing, and delivering a business' products to their intended customers. Some even provide comprehensive and one-stop solutions that integrate packaging, warehousing, transportation, and order fulfillment into a single service bundle.
3PLs are the perfect partners for businesses who wish to outsource some or all of their distribution and fulfillment efforts. They serve a wide range of industries, including:
Food and dairy
Retail / E-Commerce
Construction
Pharmaceuticals and healthcare
Hospitality (hotels)
Tech
A 3PL company like Mainway Handling Systems offers advanced conveyor and material handling technology that can reduce labour and manufacturing costs, redundancies, and delivery times so your business can reach its daily, monthly, and annual goals.
What Services Do 3PLs Provide?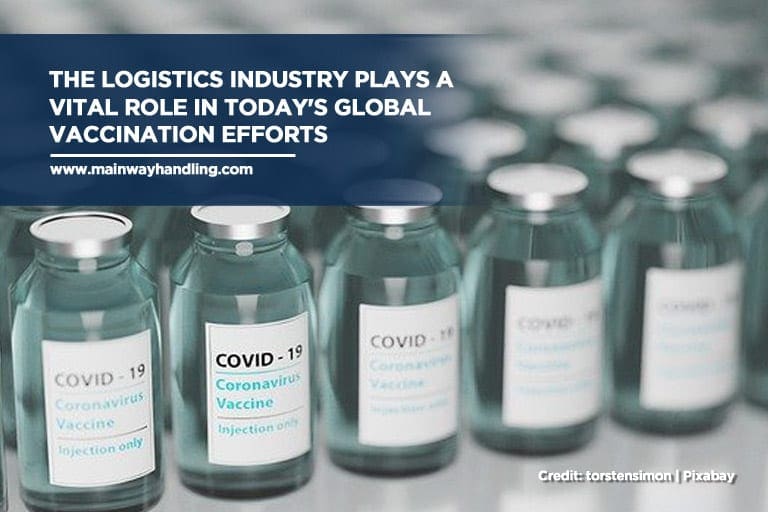 3PLs are usually integrated into a company's warehousing and transportation processes. Your partner may provide a single service or a bundle of services that address most of your supply chain needs:
Logistics providers are mainly concerned with a company's transportation operations. 3PLs spare you from the tedious work of engaging carriers and private fleets, consolidating freight loads, and tracing freight payments and insurance documents.
Connectivity to various links in the supply chain enables 3PLs to track your moving inventory in real-time. They can also help you come up with effective solutions that efficiently reduce transportation costs and address complex issues in your supply chain.
The e-commerce boom brought a surge in demands that further complicated global shipping. Businesses can relieve themselves of this stress by getting a 3PL partner. 3PLs handle global shipping logistics processes such as customs, freight forwarding, and consolidation. In lieu of your company, 3PLs can take charge in ensuring your business complies with all trade requirements, managing costs, and executing as agreed. This gives you significant savings in time, energy, and even money.
In managing a company's various logistics operations, a 3PL employs a wide range of tools such as electronic data interchange (EDI), application programming interface (API), and cloud-based systems. Utilizing IT capacities helps 3PLs execute efficient services that increase the visibility of both the company's supply chain processes and their shipments in transit.
Whatever your company's logistics needs, a 3PL partner like Mainway Handling Systems can simplify all manufacturing processes, from production to shipping, and enhance customer service in the long run. It's scalable and customizable, so you have the final say on the extent of a 3PL's involvement with your supply chain management.
The Benefits of Getting a 3PL Partner
The greatest advantage in working with a 3PL is its capacity to create value for your company's financial, operational, and end customer performance. When you outsource your supply chain logistics to a 3PL:
1.Your money doesn't go to waste
Companies always want the best value for their investment, and 3PLs make sure that their clients get the best value from the carriers they engage. Compared to individual shippers, 3PLs have more leverage with trucking companies as they can negotiate prices and gain incentives based on volume and order frequency.
When you land yourself with a reliable 3PL, your company will get help in improving efficiencies and cutting significant costs. Your money will be worth the expertise that adds value to your operations, as your partner 3PL monitors, analyzes, and optimizes your logistics processes regularly.
2.You have access to a network of logistics options and solutions
3PLs work hard to build a reliable and qualified service provider network because they know how time- and energy-consuming carrier vetting for equipment, insurance, and qualifications can get. As a business, you need to make sure that the carrier you're engaging represents the company's image and values. Instead of calling multiple carriers and cross-checking them one by one, you can secure more capacity via your 3PL partner. With a 3PL's carrier base, you have access to a wide range of logistics options and solutions guaranteed to work to your benefit.
3.You can scale your transportation processes more easily
Being connected to a nationwide and global network of providers enables 3PLs to assist you in managing high and low seasons. 3PLs are well-equipped to facilitate swift response to flux, expansion, or increases in demand. Your company can effectively scale its transportation requirements by working with a 3PL that manages the risk of full-time equivalents (FTEs), assets, and maintenance.
4.You have access to technologies that work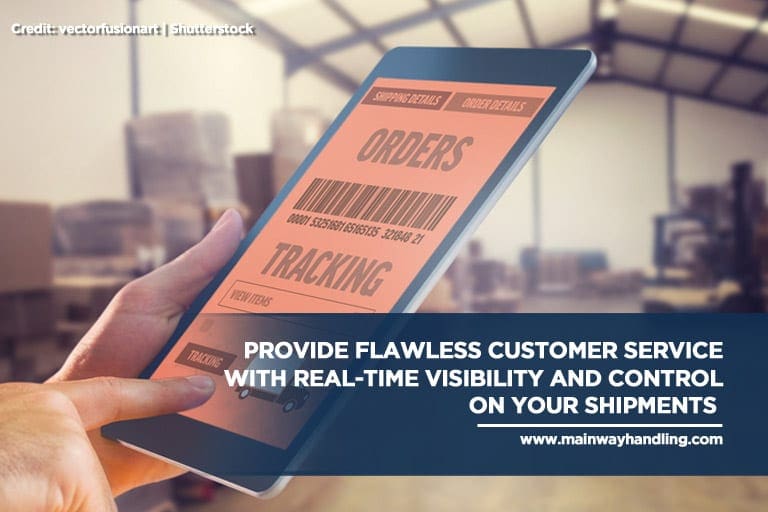 3PLs know how to maximize the use of technology. They know more about the costs needed to acquire and maintain programs, systems, and software that make your operations work, including:
Transportation Management Systems (TMS)
Real-time Order Tracking
Route and Consolidation Optimization Tools
Data Analysis and Reporting Tools
Freight Audit and Payment Solutions
They can share these capabilities with multiple clients, all the while providing 100% benefit to your company and the many others who engage them.
5.You get guidance from operational and industry experts
Experienced 3PLs have access to and can share information about customer preferences and best practices, including guidelines about order configuration, pick-up and delivery windows, scheduling, and equipment. Your company can significantly improve service delivery with a 3PL who understands customer needs and properly communicates these to their partner carriers.
Besides information valuable to service delivery, 3PLs also have access to important information regarding your industry, as well as changing regulations and the current freight market. With knowledge like this at hand, your 3PL partner can teach you how to further improve your overall operations.
6.You can reduce risk and manage issues on the go
With preparation and communication, the chances of a delay on orders are low…but never zero. External circumstances like accidents, weather interruptions, breakdowns, schedule changes, unplanned checkpoints, and health concerns may come into play and could cause a logistical nightmare if not addressed immediately.
This is where your 3PL partner comes in: they are well-equipped to handle any concerns with contingencies in place. This includes rebooking a truck, offering the driver assistance, and informing the receivers about any delay.
In the case of lost, stolen, or damaged shipments, your 3PL partner will be in charge of freight claim management. 3PLs know the workarounds of the legal system in relation to freight issues and will spare you from extra responsibilities, added costs, and wasted time.
7.You can focus on your company's core competencies
Transportation is a hefty process to undertake and can eat up your company's time and resources if you go at it alone. Working with a 3PL partner eases this burden, as they can:
Identify and book the right service provider and mode (like truck, rail, LTL, and reefer services)
Schedule appointments for pick-up and delivery
Communicate with drivers and facilities
Track orders and manage issues
Attend to billing, paperwork, and performance reporting tasks
The energy you spend on these tasks may well be spent on other aspects of your business that need your immediate attention, such as sales, marketing, employee performance, among others.
8.You continuously improve your service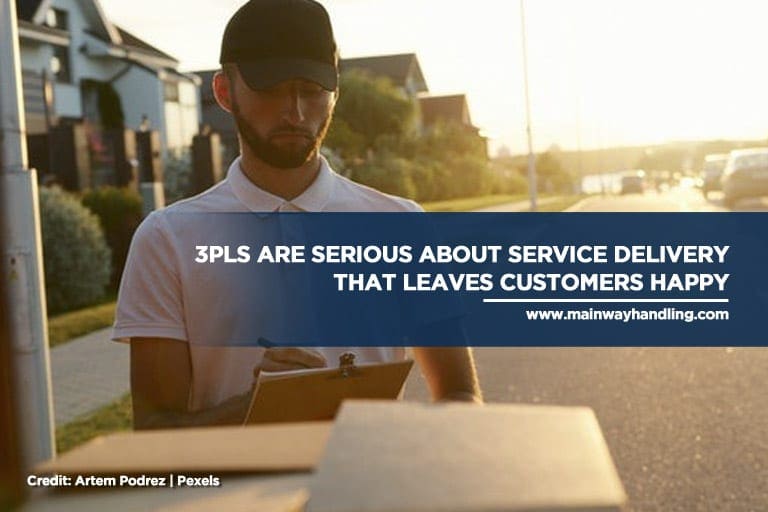 3PLs are hyper-focused on delivering quality performance in relation to communication and problem-solving because they know that a driver's performance leaves a lasting impression on the customer.
Your 3PL partner will ensure that the service providers they engage will represent your company in the best light possible. Qualified drivers that communicate well and pick up and deliver the goods on time keep the customers satisfied. Great 3PL service also helps you avoid costs from retail vendor chargebacks and schedule disruptions.
Mainway Handling Systems designs efficient and reliable logistics and conveyor solutions for your order fulfillment requirements. We help you ensure that each order reaches the right customer on time. Call us at (905) 335.0133 so we can help you establish the right freight and parcel handling system!